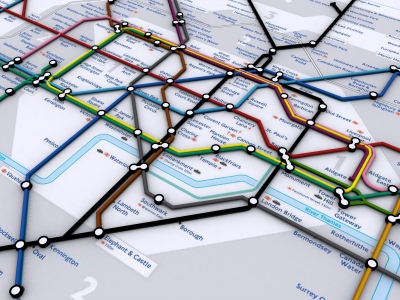 Rapid visualisation of networks can be carried out by simply converting Adobe Acrobat documents to .dwg format as we detail below with a quick render of the London Tube map:
Modelling of the tube lines was possible using the following workflow:
1) Download a Acrobat formatted 2D map from the London Transport site;
2) Import into Adobe Illustrator;
3) Export as .DWG which preserves the vector line data;
4) Import into 3DMax and converting the line data into 3D Splines.
This provides a quick and easy way to transform a 2D map into 3D. A movie illustrating work in progress is embedded below:
The same technique can be used for the actual geographical location of the London Tube Network: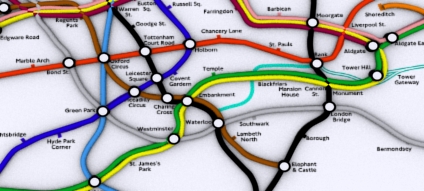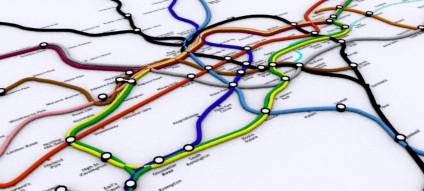 These are sample images of a file recently retrieved from a lost disk – we will be updating the 3D Map over the coming weeks.