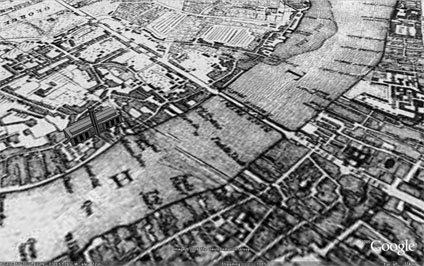 The image overlay of London 1690 has received a lot of interest. So much so that we now have a project at the lab to put more of these up as soon as copyright is cleared.
Frank Taylor from the excellent Google Earth Blog has sent us a tweak to the original file so that the Tate Modern now sits on the banks of the Thames rather than slightly in it due to a misalign. Thanks for that Frank.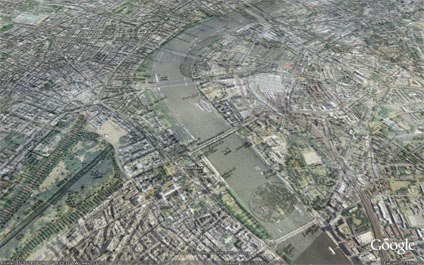 A number of key landmarks which were around in London 1690 and other overlays which are coming shortly will be added. Hopefully making it a good resource of the teaching of History and Geography.
You can download the kmz file to fly into the overlay in Google Earth here