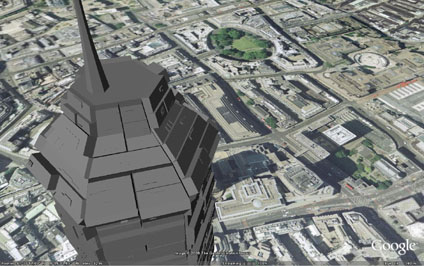 While we are still sorting out the license for real London data we thought it would be interesting to explore the concept of a previous post 'Fantasy Architecture' in London.
We have used a sample file, created using gratuitous use of a Greeble Plugin, to illustrate the concept.
If there is a building you would like to see built in London then email us either a 3d file or even a drawing of a skyscraper that you would like to see. We will then model it and place it online, creating a database of fantasy architecture in London.
We look forward to your drawings – they can be as simple as you like..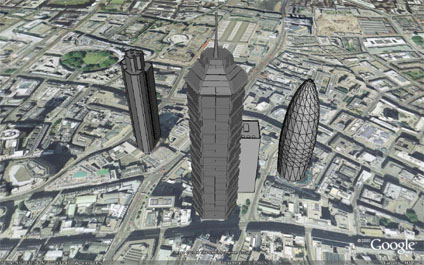 You can download the kmz file to fly into the model in Google Earth here (300k)
To view the building in context you can download the kmz file of Natwest/Swiss Re and St Helens here (35k)