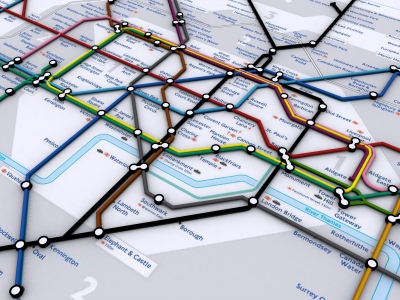 A while ago we built a map of the London Tube network.. its neat but to be honest not all that much use (?). Somewhere on our hardrive is a real location of the map in 3D as well, we will hopefully dig that back out in a few days. You can view the current 'classic' London Tube Map below:
The reason for the post? We were going to add in depth data to produce a real representation of the tube network. Sadly due to security fears (which are understandable to say the least) this looks like it wont happen. Still, it would of made a neat flythough…
A higher res version can be found can be viewed from here (23Mb). Note the movie uses the DIVX codec.