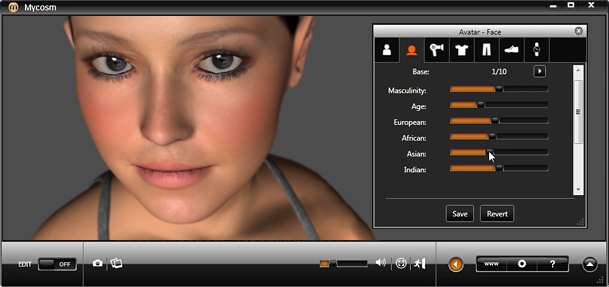 We have just come across 'SIMMERSION' a company with two interesting products in development. The first is Simurban, 3D visualisation3D simulation software aimed at creating, viewing and allowing the user to interact with accurate and realistic models of any built environment.
The movie below details Simurban running in realtime:
Of particular note however is Mycosm a new virtual world sytem under development – requests are currently open for private beta testers. The Mycosm 3D engine is aimed to give 3D artists and gamers the power and performance they need while delivering rich photo realistic imagery in a simple and familiar interface.
Mycosm allows you to create your own unique online virtual world by using intuitive tools and importing high-quality 3D content. You can then share it with the community online, play games, share media, talk with friends and make money.
From the screen shots Mycosm is one to watch – take a look at http://www.mycosm.com/ to sign up for the private beta.