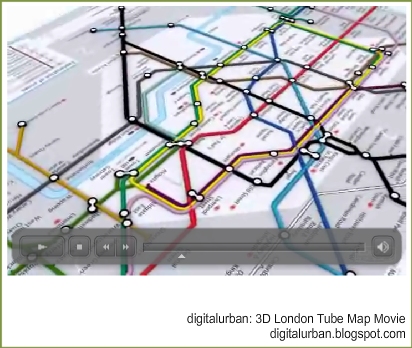 The majority of our movies have been encoded in Divx which although useful for compression does mean that people need the correct codec installed. As a test we have put online a movie encoded into Flash so the majority of users will be able to view it. The filesize is also compact, down from 23Mb to 2.2Mb which should be streamed from our server.
The movie itself features a fly through of the iconic tube map of London.
Any comments would be welcome…
View the movie encoded in Flash. (2.2mb).