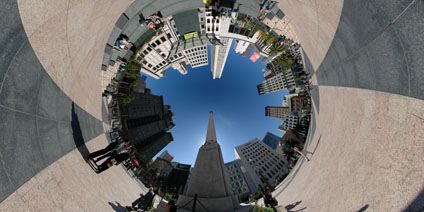 We are off to Santa Barbara next week for a conference on Complex Systems and Agent Based Modelling before going onto the AAG at San Francisco.
We will be packing our panorama kit but in the mean time pictured above is one of Union Square i prepared earlier…
View the Quicktime panorama of the Union Square San Francisco (2.5mb).
You can also print a cubic version of the panorama to cut out and keep. Simply fold along the edges and glue to create your own 360×180 view of Union Square: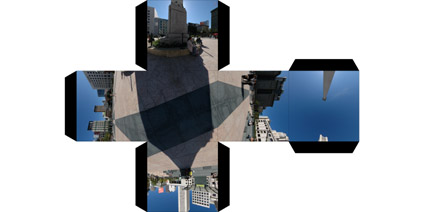 Download the PDF and Cut Out. (4.9mb).