Expanding our work on gathering geographic data via Twitter Steven Gray here at CASA has created our latest version – this time showing the signal strength levels of iPhones on the 3G network around various places in the UK. The data is collected data via Twitter users using the #iPhone3GTest tag as started by Jason Bradbury from The Gadget Show on Channel 5.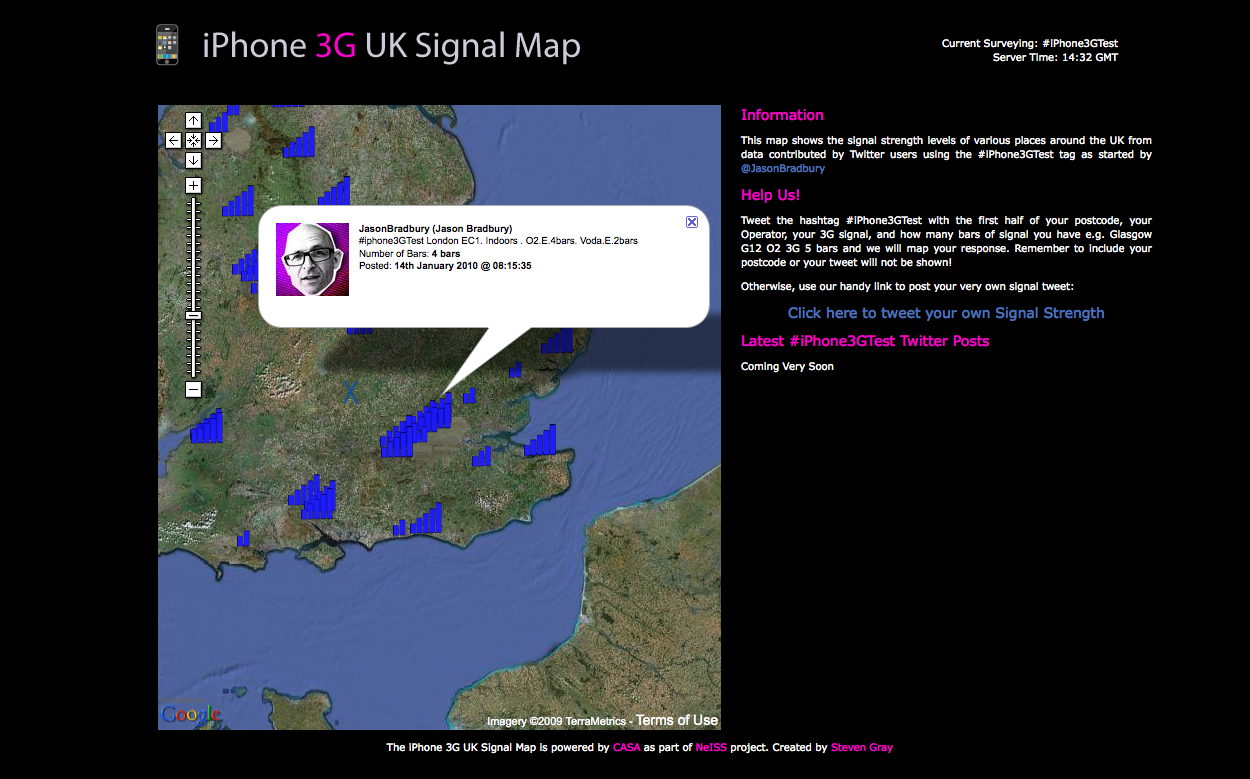 The map updates every 3 minutes and a list of Tweets in icon form should go online this afternoon.
You can add to the map by tweeting the hashtag #iPhone3GTest with the first half of your postcode, your Operator, your 3G signal, and how many bars of signal you have e.g. Glasgow G12 O2 3G 5 bars and we will map your response. Remember to include your postcode or your tweet will not be shown.
Otherwise, use our handy link to post your very own signal tweet:
Click here to tweet your own Signal Strength
.
What is now needed is a global version, we are on the case….
The work is funded as part of the part of NeISS (National e–Infrastructure for Social Simulation) providing a platform to meet the demand for powerful simulation tools by social scientists, public and private sector policymakers.